I'm heading back to the same problem people seem to always complain about – time management. A very important way to help you out with this; is to keep your kitchen stocked with things that you can throw together after a long day at work, long training day or even a combination of both. This requires a little organization and preparation, but it's worth it!
 Pantry:
Legumes – beans and lentils
Canned tuna
Canned tomatoes – chopped, diced, whole, puree, tomato sauce
Stocks/Broths – chicken, beef and vegetable
Light coconut milk
Pasta
All Purpose flour
Grains – bulgur wheat, quinoa, brown and white rice, oatmeal
Balsamic vinegar and red wine vinegar
Olive oil
Soy sauce
Siracha
Onions and garlic
Potatoes
Herbs and Spices of your liking
 Refrigerator:
Milk – Skimmed, Almond, Coconut, Soy
Eggs
Butter
Greek yogurt
Dijon Mustard
Parmesan cheese
Freezer:
Fruit – all the types you like – great for smoothies
Vegetables – spinach is great, broccoli, corn, green beans, peas, carrots, etc.
Bread
Shrimp
Chicken – individually wrapped pieces and/or ground
Beef – lean pieces and ground
Organic, whole grain crust, cheese pizza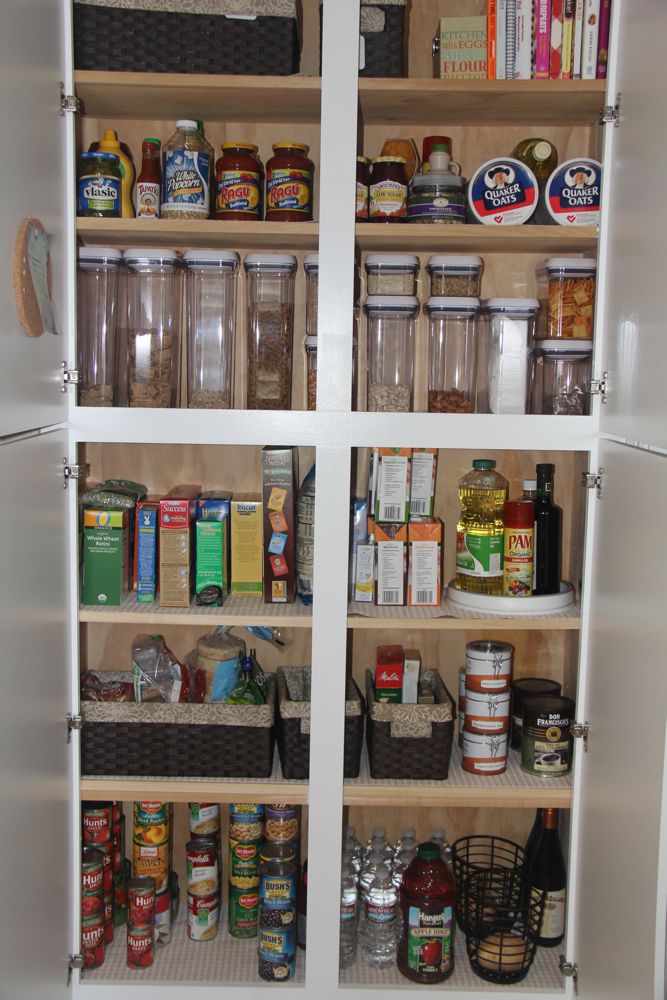 I'm sure some of you are asking "pizza????".  Well, we are not perfect people and sometimes those cravings are there or the utter exhaustion of a long day. If you have a "healthier" version at home, ready to eat, hopefully that will keep you from going out or ordering take-out. Both of those options are considerably worse for your waistline and wallet!!
The more you are able to stock your pantry and freezer with un-perishables, the more likely you will throw the food together for a meal. That is, if you have not made it to the store or have fresh vegetables, fruit or meat on hand. The key is to make sure it's food you really enjoy and are able to flavor the way you like. Remember, these are just guidelines to a healthier and more efficient kitchen.